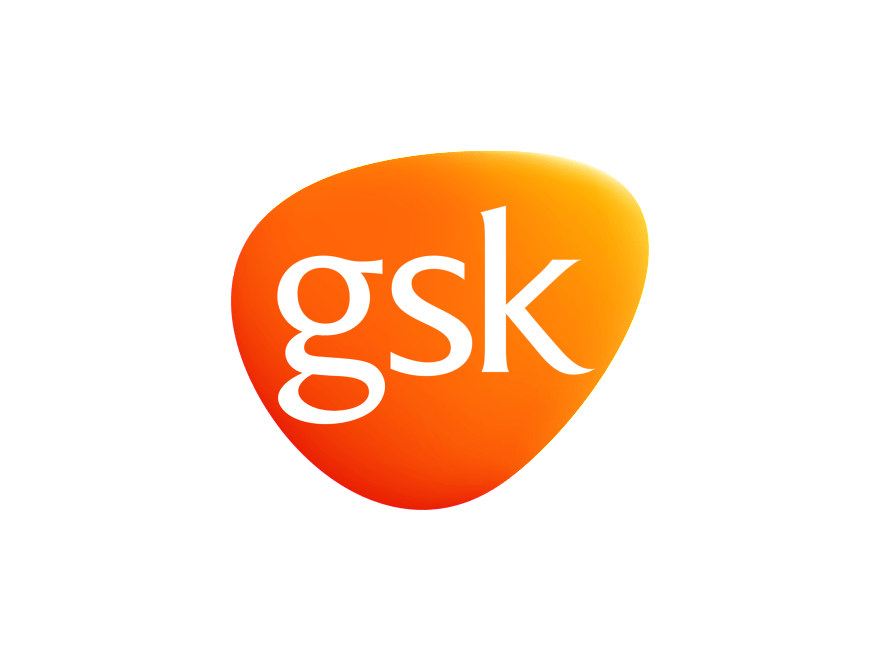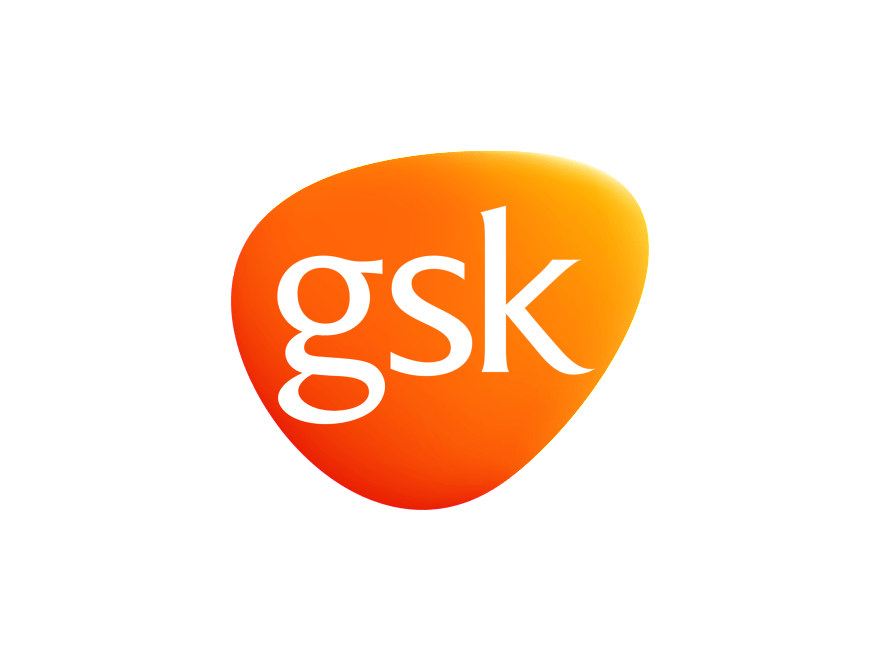 Hitesh Ramchandani is a Global Keynote Speaker who has inspired and won the hearts of more than 7.5 Million people. He is a Singapore Paralympic Football Team Medalist and the author of the book "Better Than Normal" which has sold more than 30,000 copies worldwide.
Hitesh has received the Asia Excellence Awards for being one of the Best Motivational Speaker's in the world, in 2019 Hitesh was also recognized as a Top Global Diversity & Inclusion Leader. 
Hitesh is the founder of the biggest Physiotherapy Clinic in Asia – BTN Physio Hub.
This hero is featured regularly on local and global TV, Radio and Magazines for his crazy mission to inspire 50 Million People by 2050!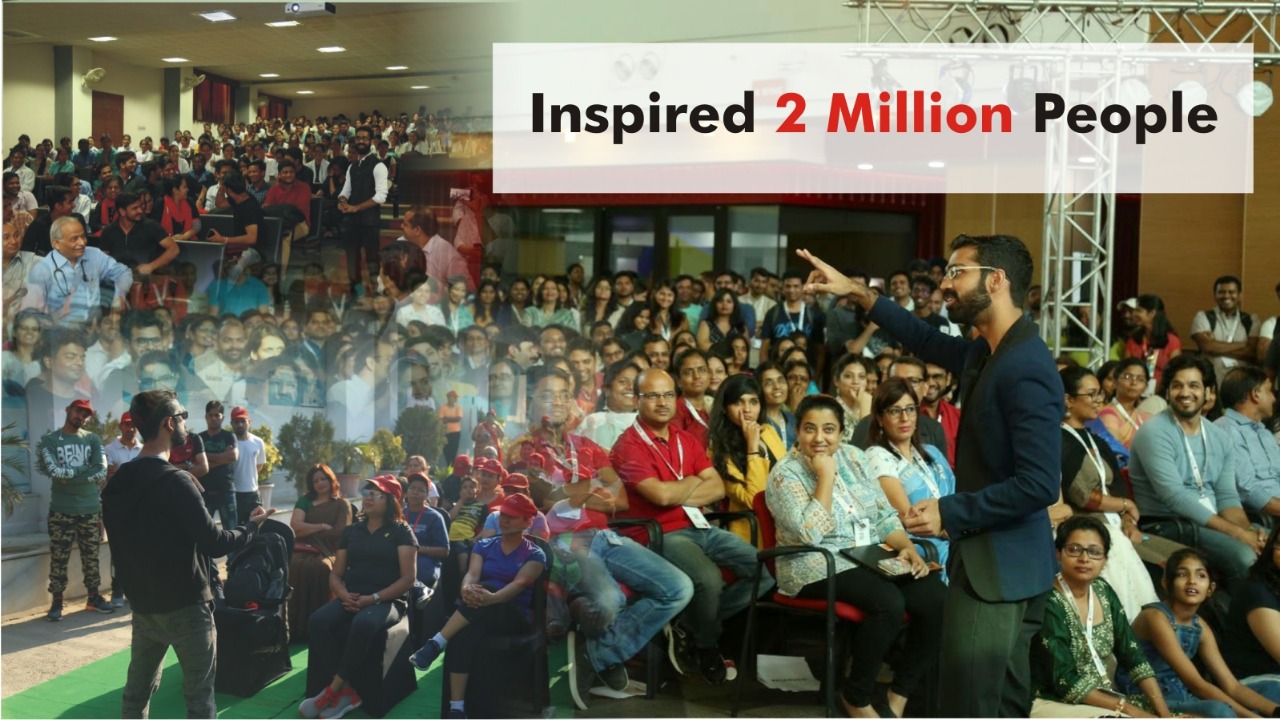 See Where Hitesh Is Speaking Next!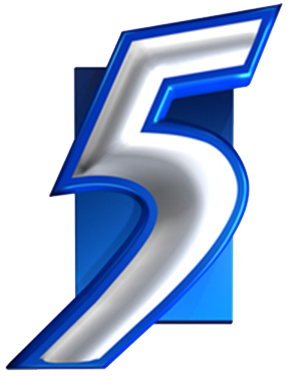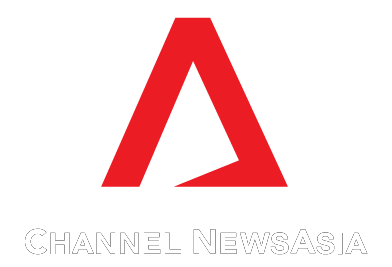 Hitesh's Speaker One Sheet
Motivational Speaker India
Just feel like you should send this to your boss?
Hit that download button and send him/her a PDF copy of our sexy Speaker One-Sheet!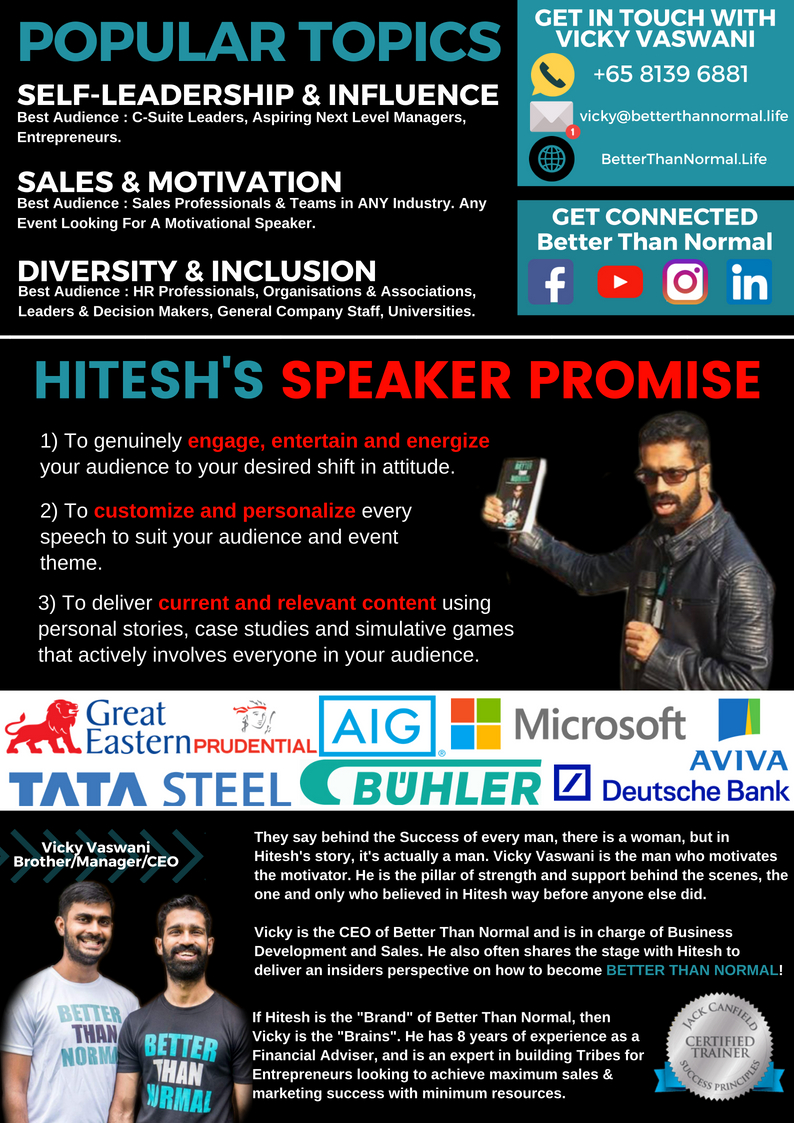 Which Nationalities Has Hitesh Inspired?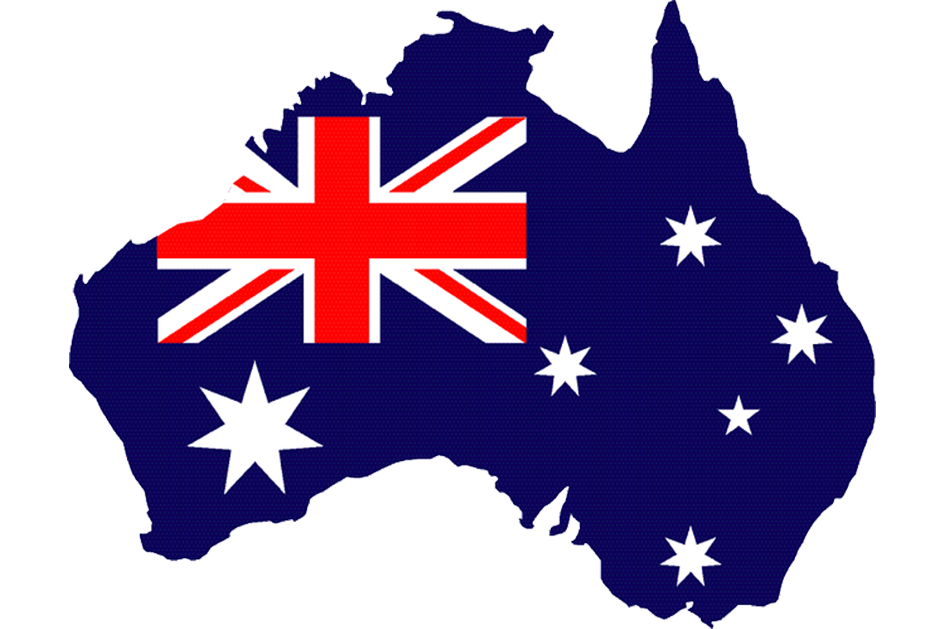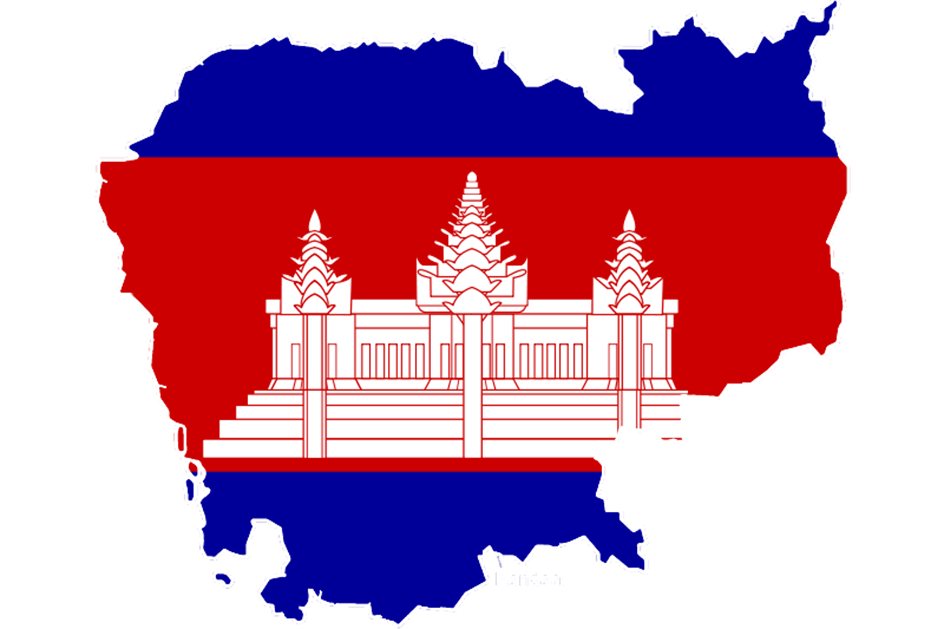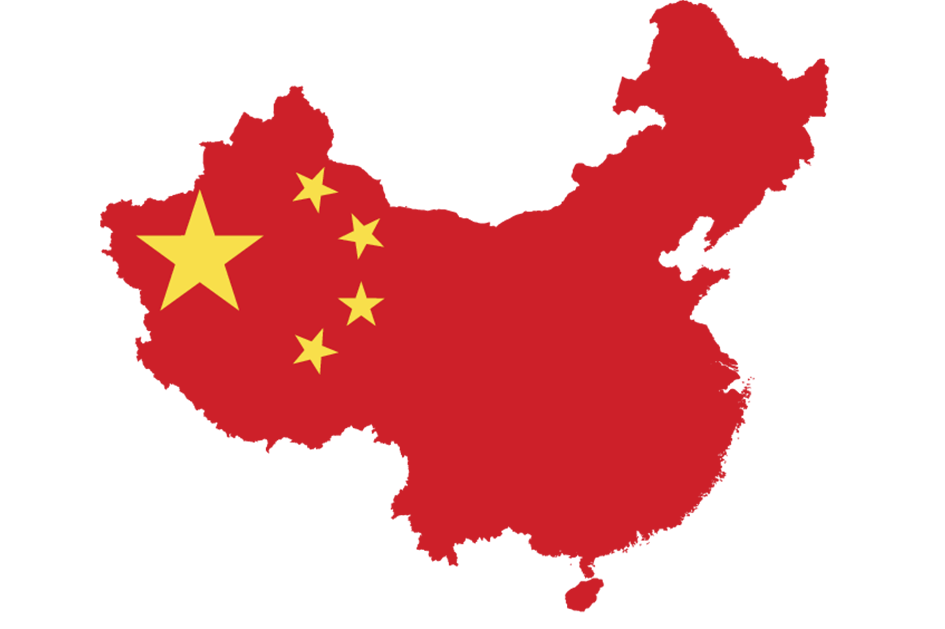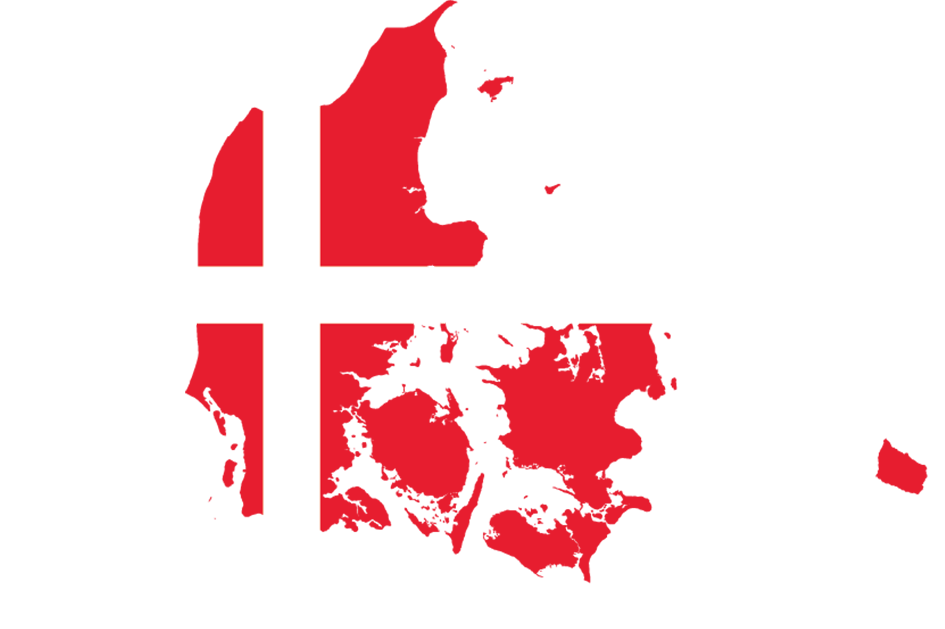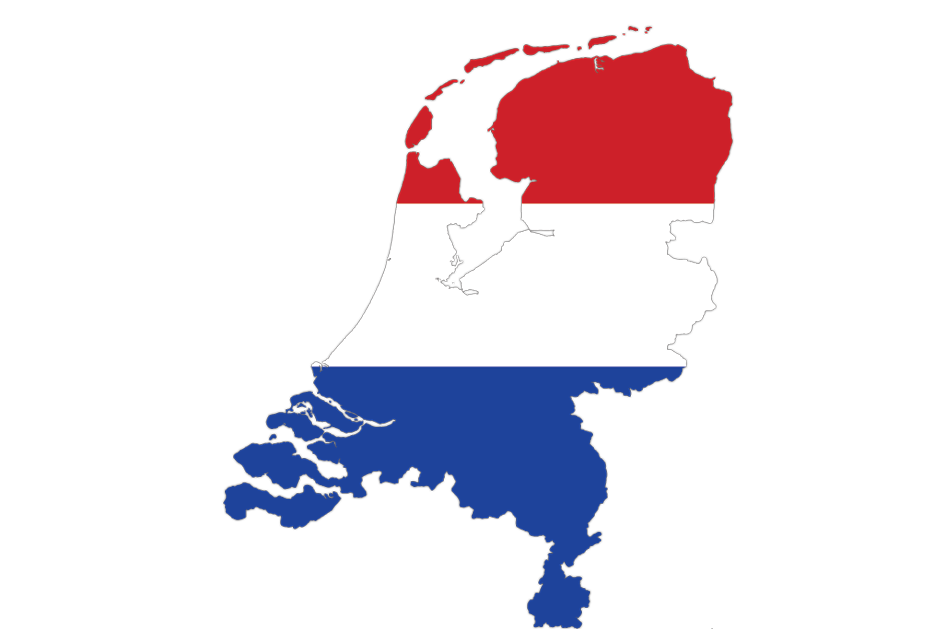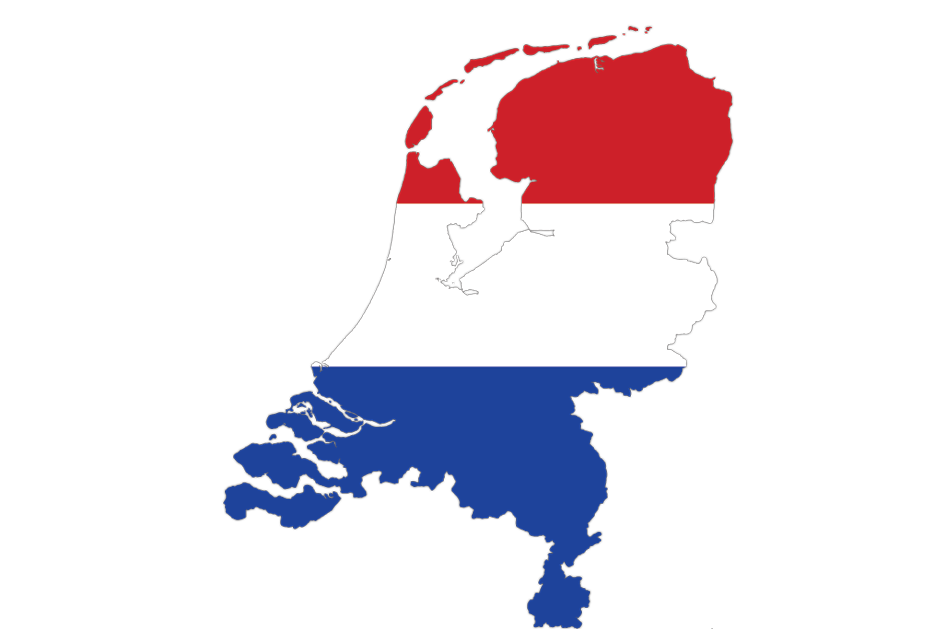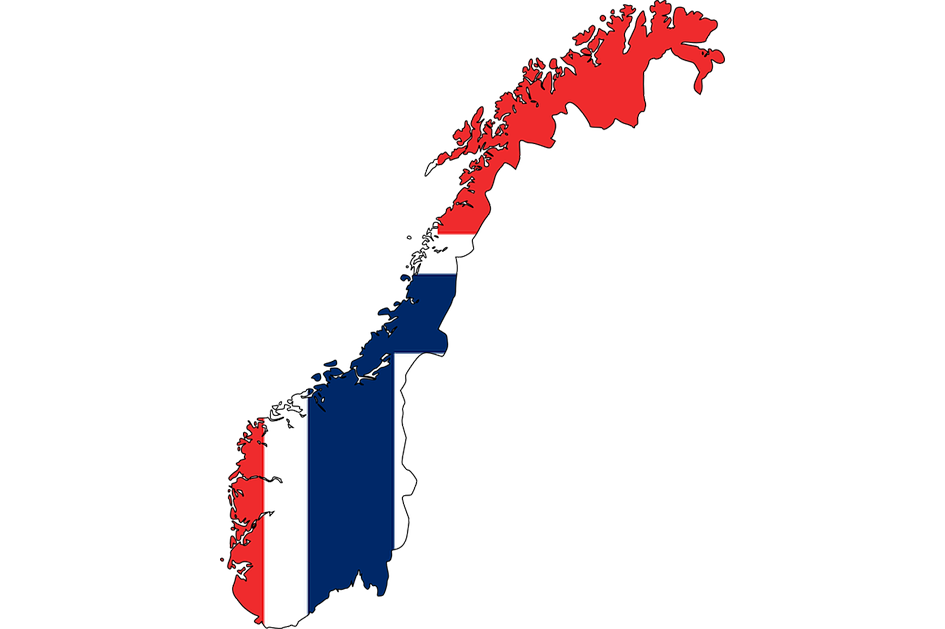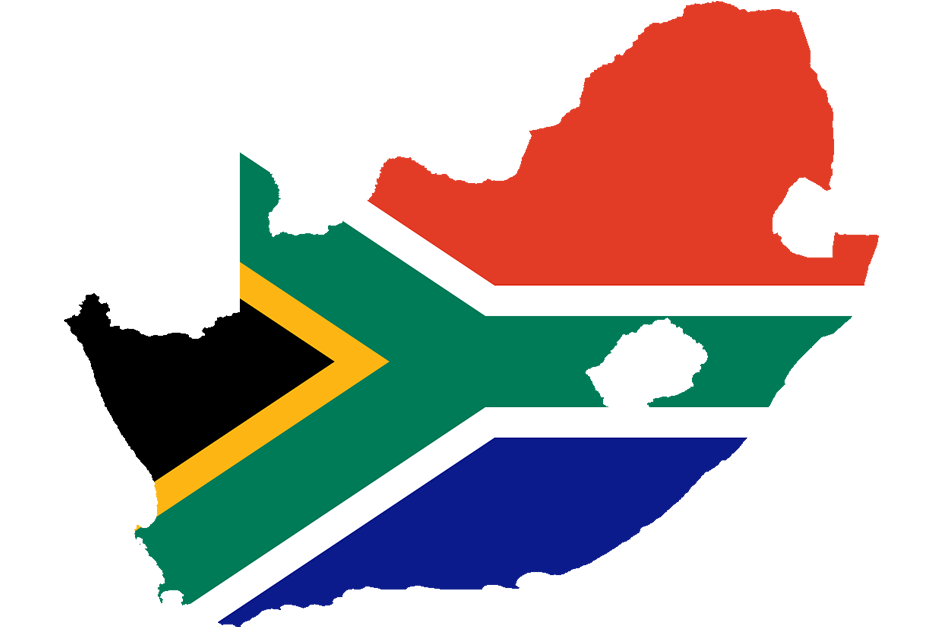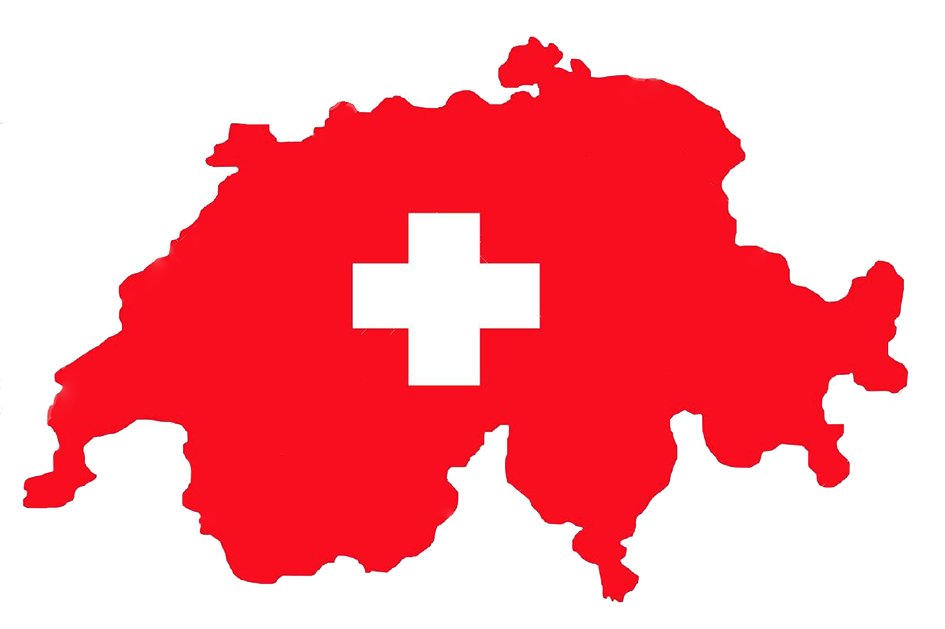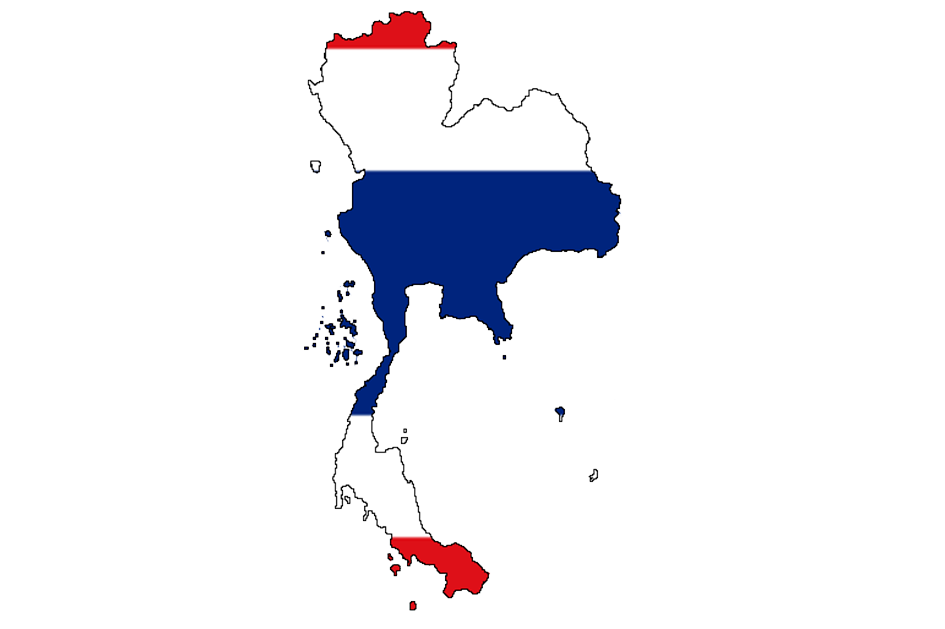 What Microsoft Said About Hitesh…