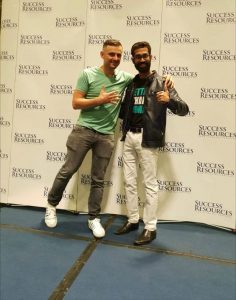 Gary Vaynerchuk is the legend of entrepreneurship!
He is considered one of the leading global minds on what's next in culture.
He can easily be described as the most forward thinker in business.
He is a trendsetter and a market impactor
And a true entrepreneur at heart.
Gary Vaynerchuk or as he is famously known as GaryVee is a trailblazer in modern-day media
marketing.
So, what is his secret to success?
Is it his entrepreneurial passion and knack for recognizing opportunities?
Or his realization of the impact the internet and social media would have on the
business world?
No, he attributes his success to his unshakeable self-confidence.
He genuinely believes that self-esteem is the ultimate drug in life.
He believes insecurities not only hold people back, But it can also pollute office culture,
And that's his secret to success.
He is what he is not just because of his entrepreneurial skills
But because of his unwavering faith in his abilities and he empowers everyone else with them.
Gary, you truly are a motivator and have inspired billions of people,
To become the best version of themselves.